The
Empire Builders
Podcast
Each week Stephen and David deconstruct what made an empire successful. Each episode of the empire builders podcast takes you back to the beginning when they were little companies with big goals and shows you their decisions that took them from mom and pop to crazy big empires.
Stephen believes you have to study what companies and business owners did when they were your size.
Hearing these motivational stories each week will help keep you focused on your big future. The best thing is they are short. Typically the episodes are 15 to 20 mins in length. Stephen believes in delivering the core story and the takeaway lesson and not just filling the air.
Our goal is to become one of the top entrepreneurial podcasts. You can help us by subscribing and listening on your favorite podcasting app.  Ask questions on our Facebook page, LinkedIn page, or by sending them to [email protected]
Leslie Scott got bored of a game and invented a new one, Jenga. She also almost went bankrupt trying to bring it to market. Dave …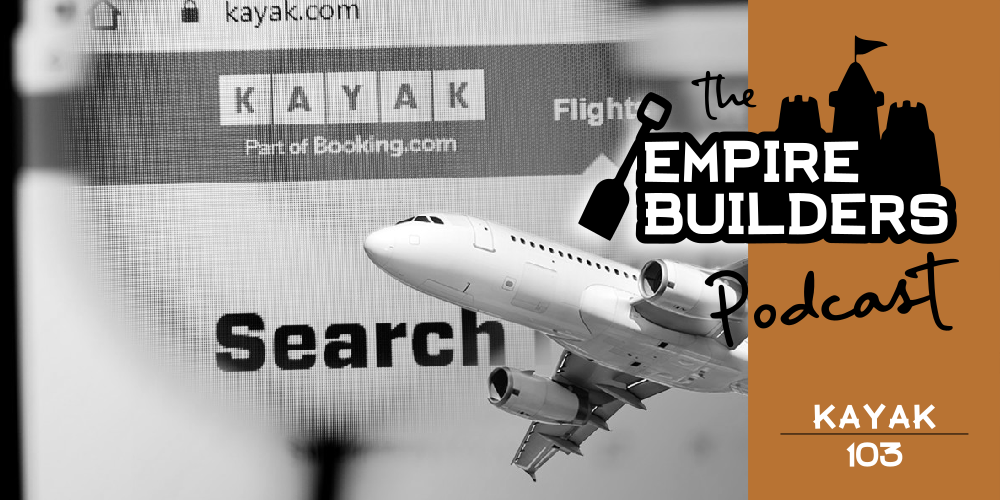 Understanding the relationship between the consumer and the web is how Paul English grew Kayak and sold it for 1.8 billion dollars. Dave Young: Welcome …
Ben Cook describes how brilliantly trained NASCAR Pit Crews inspired an amazing business consulting division. Be open to new opportunities and nimble enough to adapt. …